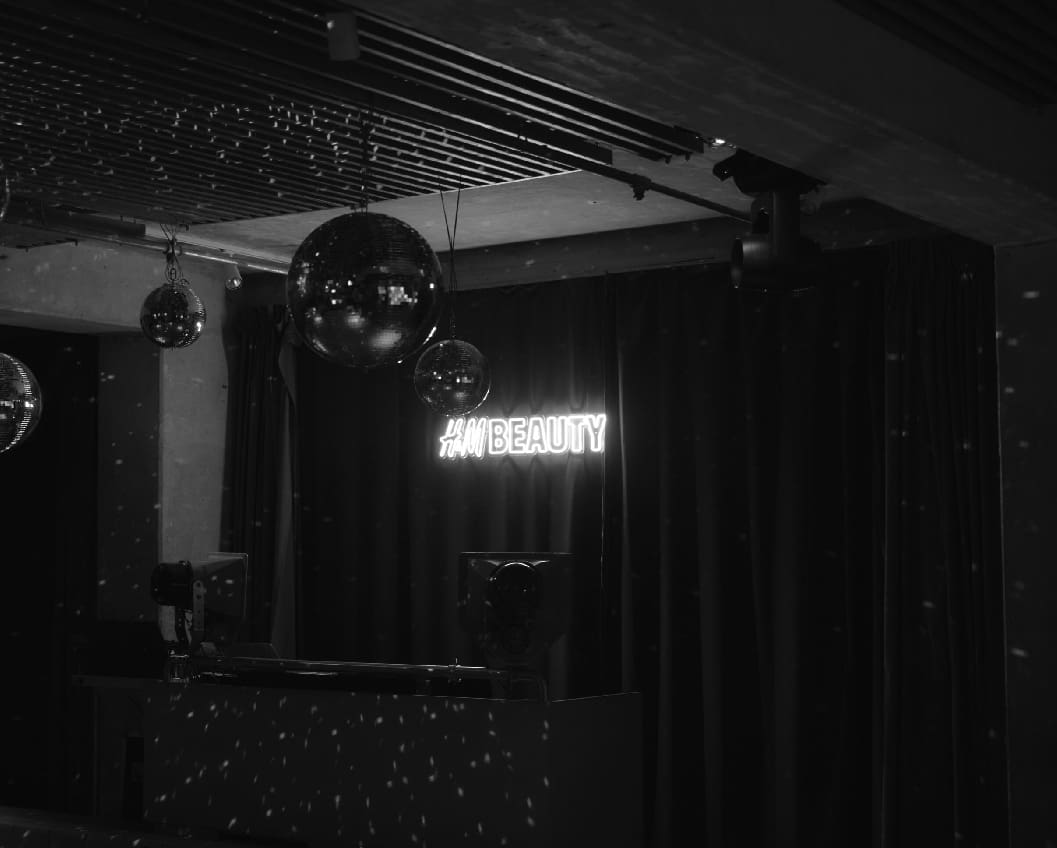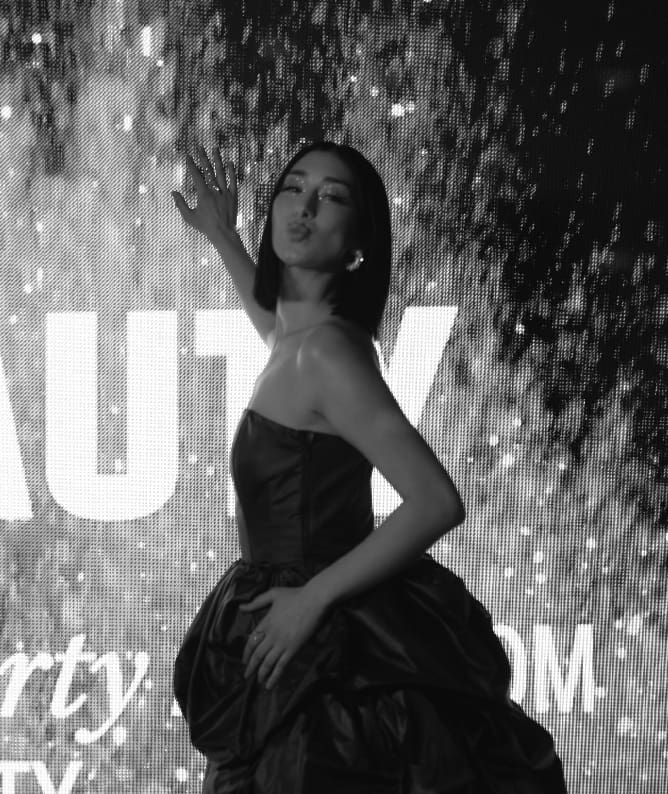 Launch Event
Stylish silhouettes and popular colors – H&M always features the hottest trends of the season. So it was only a matter of time before they conquered the beauty market alongside the fashion one: H&M Beauty launched in 2023 with a dazzling party!
Inspired by the colorful universe where there is no definition of beauty and everyone can express themselves the way he/she wants to, we created a beautyverse with H&M and brought the world of decorative cosmetics, hair care, skincare and much more to life. All relevant, contemporary people – whether editors, stylists or influencers – were invited by us to the Prince Charles in Berlin.
The goal was to create awareness for the relaunch of H&M Beauty, to make the versatile assortment tangible as well as to convey the feeling of freedom, beauty and individuality with a sparkling journey through the beautyverse.
We took over the conception of the event, the event organization, invitation design, invitation management, handling of service providers, DJ booking & artist management, handling of goodie bags & sampling, onsite support incl. guest management, the evaluation as well as the reporting.
Office München
Franz-Joseph-Str. 1
80801 München
T +49 89 381 080
Showroom München
Franz-Joseph-Str. 1
80801 München
Office Berlin
Rosenthaler Str. 52
10178 Berlin
T +49 30 72 62 080
Showroom Berlin
Rosenthaler Str. 51
10178 Berlin
BüroOffice Berlin
Rosenthaler Str. 52
10178 Berlin
T +49 30 72 62 080
Showroom Berlin
Rosenthaler Str. 51
10178 Berlin
Büro MünchenOffice Munich
Franz-Joseph-Str. 1
80801 MünchenMunich
T +49 89 381 080
Showroom MünchenMunich
Franz-Joseph-Str. 1
80801 MünchenMunich
Office Berlin
Rosenthaler Str. 52
10178 Berlin
T +49 30 72 62 080
Office Munich
Franz-Joseph-Str. 1
80801 Munich
T +49 89 381 080
Showroom
Showroom Munich
Franz-Joseph-Str. 1
80801 Munich
Showroom Berlin
Rosenthaler Str. 51
10178 Berlin
Büro Berlin
Rosenthaler Str. 52
10178 Berlin
T +49 30 72 62 080
Büro München
Franz-Joseph-Str. 1
80801 München
T +49 89 381 080
Showroom
Showroom München
Franz-Joseph-Str. 1
80801 München
Showroom Berlin
Rosenthaler Str. 51
10178 Berlin